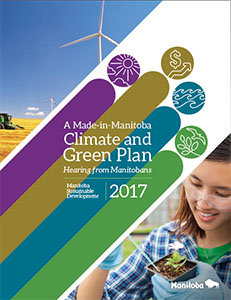 Made-in-Manitoba Plan
Give us your views, ideas, and suggestions.
After reading the Made-in-Manitoba Climate and Green Plan (pdf 12.3 MB) participate in the discussion topic listed below.
Throughout the document you are encouraged to get involved in the discussion questions.
Below are summaries of the four pillars and keystones discussed in the plan followed by the discussion questions related to each section.
Available in alternate formats, upon request.