Welcome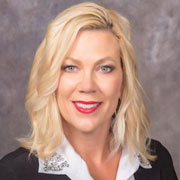 As Manitoba's Minister of Sustainable Development, I am pleased to welcome you to the department's website, your guide to our work in protecting and preserving Manitoba's environment and natural resources, including fisheries, forests, parks, wetlands, waterways and wildlife.
Our team is responsible for developing and delivering programs and services that ensure a healthy, beautiful environment for Manitobans to enjoy now, and for generations to come.  You will learn more about our department's ongoing efforts in these critical areas of public service, as well as how each of us can contribute to a cleaner, greener planet for us all.
My department is also responsible for the Status of Women in our province, addressing issues of particular interest to Manitoba women, ensuring their well-being and promoting equal opportunities for everyone.
My ministerial portfolio also includes responsibility for Francophone Affairs, a key area of service aimed at preserving and encouraging Manitoba's vibrant francophone language and culture.
Thank you for your interest in these important areas of public service. I invite you to visit our site often.
Honourable Rochelle Squires
Minister of Sustainable Development
Minister responsible for the Status of Women
Minister responsible for Francophone Affairs